Walk-in chamber, rigid structure :WINCAL

5 standard test volumes : 2 m3, 4 m3, 8 m3, 12 m3, 16 m3 and up to 70 m3
Temperature range from -70°C to +150°C
Performances
WINCAL, a flexible and adapt walk-in chamber
With WINCAL choose your hot-cold or hot-cold-humidity chamber from among standard test volumes from 2 m3 to 16 m3 with an extended temperature range of -80°C to +20°C (as an option) and a relative humidity rate of +10% to +98% !
Benefit from easy loading for your voluminous test elements while achieveing high performances.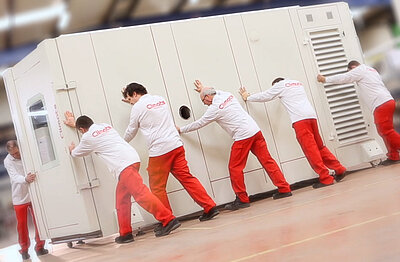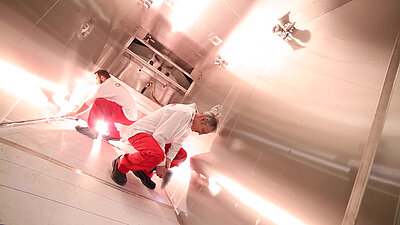 Features
The flexibility of the manufacturing process enables to build one-piece environmental chambers equipped with remote machineries according to perfectly controlled conception methods.
The standard line proposes 5 volumes :
CLIMATS meets ALL your requirements.
Documentations