Spirale Vision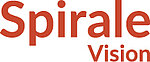 An attractive and impressive graphical interface for an ultra-sophisticated regulator, developed thanks to ours years of experimentation in climatic.
Pictograms and control panels with clear and argued display.

Integrated multi-languages format software, without restart.

Graphics of great sharpness.
A 15 inch capacitive multitouch panel PC with SSD menory.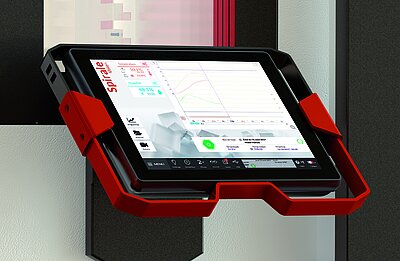 SPIRALE VISION : beyond a supervision system...
SPIRALE VISION meets all your expectations :
an accurate and reliable piloting system : real time interaction with multi-sensors data and optimized regulation algorithms.
A complete software suite adapted to the needs of operators (programmes editor, tests archiving and exportation) and of maintenance staff (CLIMATS exclsive AUTOTEST, embedded maintenance indicators, explicit information about the chamber permanent status) .
A completely open system, enabling to develop automatisms (User SCRIPT, CLIMATS exclusivity) or to integrate other data (complementary acquisition systems), to upgrade the chamber to a real test bench.
Control panel with 3 user levels
You choose the most suitable interface : production, laboratory, advanced tests :
"Production" mode, simple, clear and functional
"Standard" mode, a multi-purpose panel gathering all the functionalities required for the optimum exploitation of the equipment
"Laboratory" mode, oriented to advanced tests combining external means.
Accessed to temperature and humidity parameters below :
mini-maxi safety
calibration
traking alarme
product probe regulation
delayed start function
manual mode / program / salve
Direct display :
of the remaining
of the elapsed time
of the test end date
Advanced tests management : additional measurements and complex automatisms.
Control system integrating the reference M.M.I. (Man-Machine Interface)
Your control panel and all of the components (test manager, program editor, etc.) benefit from remarkable ergonomics : a new user interface, instantaneous multilingual switch, ease of use, attention to detail and optimised design for use of the touch screen.
The programmes editor ProgWin benefits from numerous improvements :
An actualized user interface
The touch-screen enables you to draw your profiles with a finger or a stylus
a built-in tutorial for creation your profile by segment or graphic programs
creating programs from your desktop or directly on the machine, enven during the courses of a test
Wait-for exclusive feature which guarantee the time of the next segment by optimizing the duration of your tests.
ProgWin offers you all possible programming and covers all your needs.
A traceability of your tests :
a Cycle Win recording function
a save files automaticly
an extract datas in original or csv file, by USB or network (Ethernet)
an add directly comments in the test record
A smart maintenance :
the autotest, EXCLUSIVE features
Multi set point calibration table
preventive maintenance for coponents, by planning and alarms
on-board notice and tutorial
default list with explanations and corrective actions